The History of Beulah Presbyterian Church
Remember your leaders, those who spoke to you the word of God;
consider the outcome of their life, and imitate their faith. Hebrews 13:7
This Web page is maintained by Lee Schaeffer
---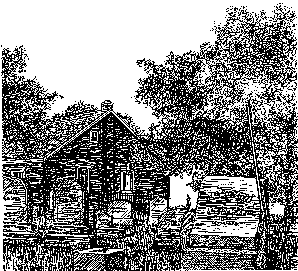 Beulah Presbyterian Church, 1784-1984 : a Christian Heritage - Chapter One
by Lenore W. Bayus - Order Book
Beulah Historical Pages
Walking Tour of the historic Beulah Cemetery
Walking Tour with Pictures of Markers
Revolutionary War Veterans Buried in Cemetery
The Sampson Family and Beulah in 1886
Ministers of Beulah Church
Highlights of Beulah's History
Charles Beatty, the Presbyterian chaplain with General Forbes' army, preached a sermon of Thanksgiving on November 26, 1758, after the fall of Fort Duquesne. It was the first Presbyterian sermon preached at the renamed Fort Pitt He also preached the first service at Bedford

"But, as most of them would not move, Revs. George Duffield and Charles Beatty were sent to Western Pennsylvania by the Synod of New York and Philadelphia, to preach to them and to try to found churches. Beatty had been a chaplain not only with Forbes' army but with Braddock's ill-fated troops as well, and was therefore well suited to minister to the spiritual wants of the pioneers. Their work was scattered over a wide range of territory, and further than that they busily sowed the seed which afterwards brought forth an abundant harvest, little is definitely known of their work." History of Westmoreland County

A board tent to protect visiting preachers from the elements was erected by pioneer worshipers around 1760


Rev. Samuel Barr, Beulah's first pastor from 1787 - 1789


Rev James Graham
Beulah's first full time pastor
1804 - 1845

Second log chapel was built by Rev. Graham in 1813 when Beulah had 24 members
The Chapel
Built in by William McCrea in 1837 for a cost of $3000 from bricks baked on the site

New Sanctuary
Built in 1957 during the pastorate of Rev. Dale K. Milligan who served from 1955 - 1968. He founded the LOGOS ministry for children and youth.
I am not a building, but the Living Spirit of God that dwells in the hearts of those who gather and worship in the Name of the Lord.

1758 - First service preached by Chaplain Beatty at a Thanksgiving Service.
1780 - First Meeting House - Log Cabin.
1784 - Bullock Pens Presbyterian Church
Rev. Clarke - Supply Minister General John Johnson - Clerk of Session
1785 - Pitt Township Presbyterian Church
1787 - Rev. Samuel Barr - First Minister
1804 - A new and fruitful era - 41 years - Rev. James Graham
A new name - Beulah
1813 - A second building
1828 - East Liberty Presbyterian Church
1836 - Cross Roads Church
1837 - The Chapel Built by William McCrea in 1837
The year off the great Panic in History
1849 - Hebron United Presbyterian Church organized
1866 - First Presbyterian Church of Wilkinsburg
1868 - Manse constructed on site present site of Churchill Borough Building
1887 - Turtle Creek Presbyterian Church
1890 - Martha Graham Black, a twelve year old granddaughter of Rev. Graham joined Beulah
1904 - Forest Hills Presbyterian Church started as a Mission
1922 - Basement of the church excavated for Sunday School space
1933 - Churchill Borough created form Wilkins Township
1941 - Route 22 (William Penn Hwy.) constructed splitting church from the manse
1940's - Transfer to Pittsburgh Presbytery and completion of its cycle in history.
1947 - Rebirth of Beulah - Dr. George Taylor, Jr.
1949 - Conversion of the Manse to Sunday School space
Purchase of 2-3/4 acres of land by Pittsburgh Presbytery
1955 - Call given to Rev. Dale K. Milligan
1957 - Parkway East construction contractor supplies equipment to level church land.
1957 - Completion of Sanctuary, Education Wing and Martha Graham Black Hall
1960 - Purchase of parking lot on other side of McCready road.
1962 - New Education Wing and Johnson Hall
1965 - Taylor Memorial Garden named for Dr. George Taylor, Jr.
1966 - Tower and Cross erected
1997 - Organ rebuilt and pipes added
1999 - New electronic carolon installed
2000 - Sanctuary and Martha Graham Black Hall air conditioned
A period of amazing growth:
1952 - 610 Members
1955 - 829
1957 - 1087 Completion of new Sanctuary
1960 - 1146
1962 - 1735 Dedication of new Education Wing and Johnson Hall
1963 - 1869
---
CHILDREN'S DAY AT BEULAH
By Lottie
Long ago, in the 1920's, most of the children in this area went to Beulah. On Sunday mornings, a group of us would walk on the unpaved Brown Avenue extension-that's what Beulah Road was called then-to go to church.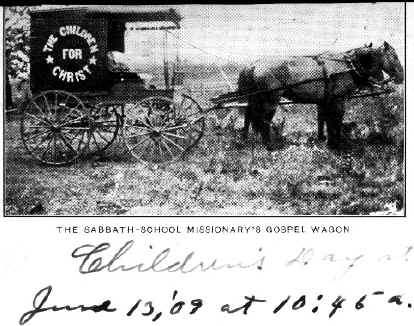 Quite often, Homer Staub would drive up the road. He always stopped and we would pile in. The dust would swirl up behind us, as we proceeded to church. There were a number of families here with children. Some of these were the Frees, Bayers, Leaxes, Inches, Schoepkes, Leibs, Burtons and Staubs. All these children also went to the one room Lincoln School on Brown Avenue.
Before Children's Day arrived in June, we all studied hard, learning our speeches and songs. When our day arrived, we were ready to do our best. There were my brother Walter Leib and Bill Leax, standing up there reciting, and the Inches girls who lived on the Dundee Farm, built by one of our first settlers where Westinghouse Research is now located. All those children proudly recited their poems and sang their beautiful melodies.
Each June, children offered their speeches, songs and poems in Sunday worship on Children's Day.
---
Dundee Farm and Greensburg Pike
Just after 1800, the surveyors' original plans for Northern Turnpike would have had the route follow Chalfant Run westward -- maintaining an easier water grade heading west toward Pittsburgh. But historians say William McCrea, who owned property at the crest of Lime Hill (Churchill) and operated a lime kiln there, lobbied to have the route veer south to climb the hill toward his works. Thirty years later, the historic landmark Beulah Presbyterian Church was built along the old pike, across from McCrea's Dundee Farm (former Westinghouse R&D).
Pittsburgh Bridges
Robert McCrea purchased 354 acres of land in 1773. Possession of the land passed to his brother William McCrea in 1807. William built a spacious farmhouse called "Dundee Farm". That land is the current address of Viacom. Farming, limestone and coal mining were the chief industries in this area, known as Pitt Township. The high ridge east of Wilkinsburg was named Lime Hill, because of the kilns that burned constantly.
During the Revolutionary Way, soldiers worshipped with local residents at Bullock Pens Church. The church, pulpit and benches were built of logs. Its name was changed to Beulah Church in 1804. The Chapel, designated a Historical Landmark, was built in 1837. The graves of thirty-five Revolutionary War soldiers and thirty-four Civil War soldiers are in the cemetery behind the Chapel. The large church was built in 1956.
The first subscription library west of the Allegheny Mountains was started at Beulah Church in 1814. Admission was by the purchase of one $2.50 share. The annual fee was $1.00.
---
Much of the information on this page was taken from:
Beulah Presbyterian Church, 1784-1984 : a Christian Heritage
by Lenore W. Bayus
Copyright 1984, LCCN 84-90976, ISBN 0-9613627-0-7
Davis & Warde, Inc, Pittsburgh, PA
Order Book or call Church Office