2006 "Appreciation Tour"* of the Western Parks
3600 Miles By Bus!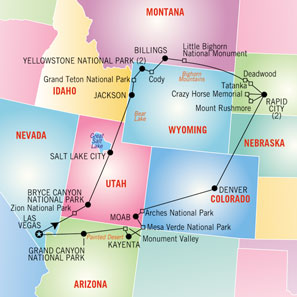 Details of Trafalgar tour
Review of trip with daily details
National Park Service
Guide to the National Parks
* One should see the country when they are young just to see what is there.
The trip should be repeated in middle age when you can understand what you are seeing.
In your old age, you should go again when you can appreciate it.